An office break room is a retreat and a place to disconnect from work, to recover energy and obtain inspiration for upcoming assignments. Setting up a break room is usually not a major priority and the effect of it on the employees gets often overlooked. Invest some time and effort to create a workplace that will feel like home for everyone with comfortable break room tables and chairs
Order Online Or visit Our Showrooms In Florida
3411 NW 72nd Ave
Miami, FL 33122
(305) 266-4447
2099 W Atlantic Blvd
Pompano Beach, FL. 33069
(954)968.4700
FEATURED Break Room Tables And Chairs
Modern Breakroom Necessities
When setting up a break room furniture, the main focus should be on providing comfortable and ergonomic breakroom furniture. Based on how many employees are working in your company, arrange a variety of break room chairs & tables. Set up small square dining tables, with only a couple of places to sit in the corners of the room for people who do not feel like socializing and need alone time to relax. For more social groups, choose bigger round dining tables with many seating spots. Take into consideration having high top dining tables as well. Make sure to equip them with comfortable chairs with back support.
Since the breakroom is also normally a lunch room, give the workers an opportunity to bring their own food by installing a refrigerator and a microwave for reheating home cooked meals. Provide some basic microwave-safe dishes, such as plates and cups, but do not forget about utensils.
Contribute to the employees' productivity by installing a high-quality coffee machine with all the extra ingredients, such as sugar, artificial sweeteners, cream, and milk. Coffee is the number one reason why workers tend to leave the workplace during their breaks. Trips to the coffee shop can become very lengthy, not leaving much time to relax or do any other break activities, thus making the employees even more stressed and tired than when they were performing work.
Most people coming to work bring some personal belongings with them, while storing these items without a designated area can often become a problem. Install small lockers in the break room, so that employees would not have to worry about the safety and misplacement of their things while performing work tasks.
Make sure the room is well maintained. Change broken lights and appliances, replace stained, worn down, or splitting furniture. Keep the fridge, kitchen countertops, cabinets, tables, walls, and floor clean and fresh. Throw out any food that has been left in the fridge after work hours.
GET YOUR FREE FURNITURE QUOTE TODAY
Make your team happy with a nice break room. Did you know that amenities and break rooms have proven essential for employee morale. This makes break room and kitchen furniture extremely important to productivity.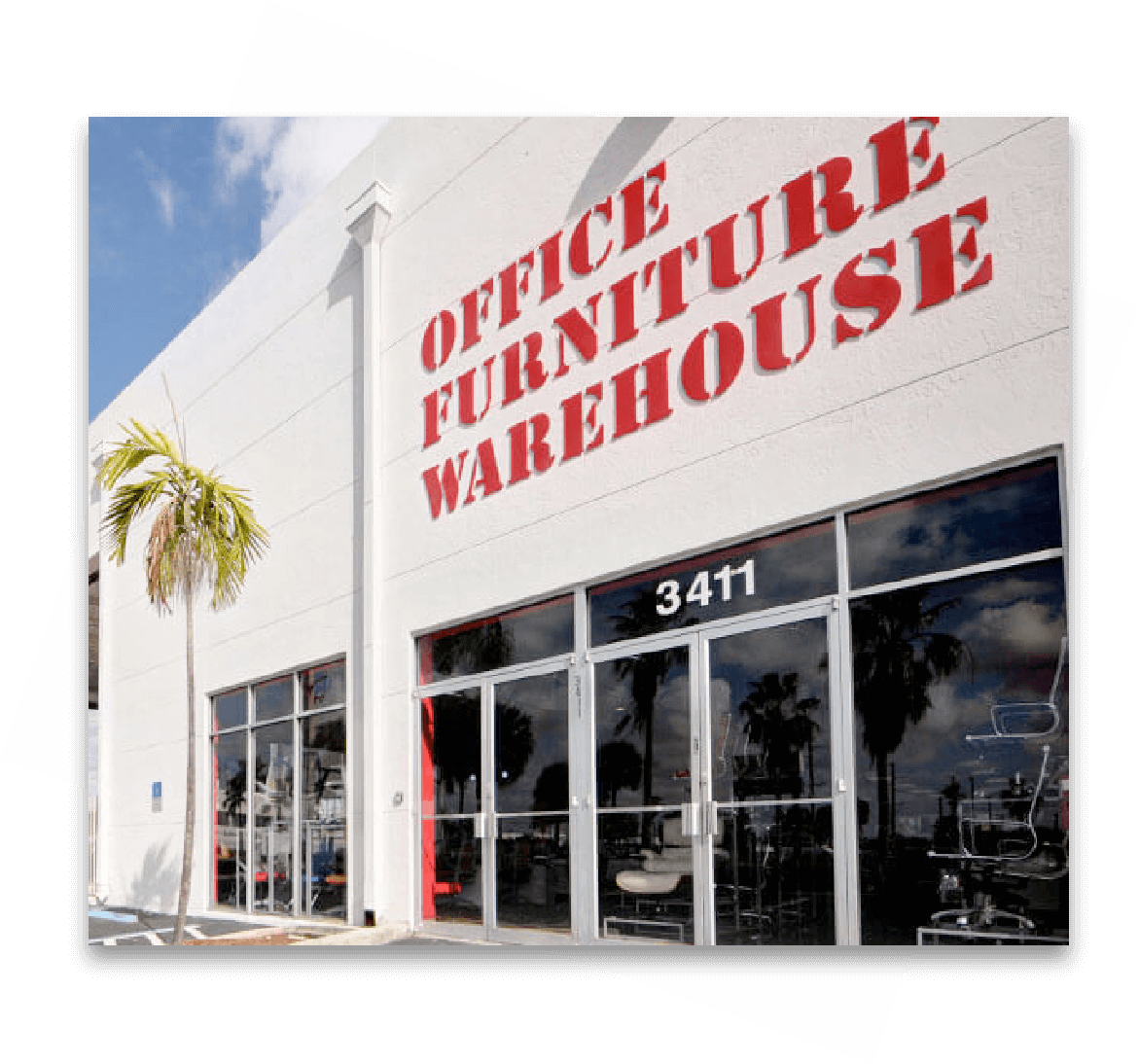 Break Room Decorating Ideas
Put a little bit of work into break room design, so that your employees would feel like they have a welcoming place to go to recharge and disconnect from stressful tasks.
Do not make the break room an extension of the rest of the workspace. Instead, make it playful and aesthetically pleasing. Paint the walls in bright colors, or have some wall art designs painted on them.
Aside from the dining room area, have a lounge area as well. Provide various types of comfortable seating, such as soft lounge chairs, a small sofa and maybe even a couple of reclining chairs. Make sure that everyone has room to move around without rubbing shoulders.
If you have room options, choose the place which has the most natural light as the break room. Daylight is proven to have a positive effect on employees. It gets the mood up, brings positivity and energy, as well as helps fight depression. This will also open up options to get some leafy plants for a more comfy look and fresh air circulation.
 Offer Break Room Perks Everyone Will Love
Make the breakroom a social area. Provide some multi-player games, which do not take too long to finish, such as pool, foosball, dominoes, playing cards, or Jenga. If you are willing to go the extra mile, hang a TV on the wall. It is not only good for watching shows, but can also be used to display company news and announcements.
Have a basket or a cabinet stocked with healthy snacks. According to a research carried out by Staples, 70% of employees enjoy snacking at work, but only 43% of companies have snacks to offer. Having light healthy snacks helps curb appetite and maintain energy levels.
Create a break room to be a place associated with positive experiences. Once in a while, have small celebrations for events such
 as employees' birthdays or achievements, as well as Holiday parties, or big team project closings. Consider hanging employee photos from those events later on as a part of a friendly decor.
If you are not sure about how else to improve the break room experience, have a suggestion box for workers to share their ideas and requests. If you see a pattern for a specific request, or if some idea stands out and is easy to realize, you should give it a go.
Why Choose OFW To Help Build Your Break Room in Florida?
Largest selection of office furniture inventory in Florida
Save up to 80% every day on used office furniture
Reputation for excellent client care and service in Miami and Fort Lauderdale
Unparalled industry experience
Quality office furniture at a competitive price.
Timely delivery and installation to your office in Miami.
Complimentary office space planning on selected products.
"My company tripled in size over the past several years, and Office Furniture Warehouse was there with me every step of the way. From selection to delivery to set-up and beyond, their professionalilg, service and experience helped make the transition a successful one, and enabled me to devote my full time and attention towards operations – not office furniture. –
Robert F. Cromwell – Cromwell Industries – Miami, FL
Affordable Breakroom Options
When growing businesses make the decision to make your break room better and more enjoyable , choose Office Furniture Warehouse as your first choice.
Not only will secondhand call center furniture from Office Furniture Warehouse be better quality than brand-new assemble-it-yourself furniture, it will be sure to last as businesses' call center efforts and needs grow and change years in the future.
LINKS tO Call Center RESOURCES
News updates, tips and worthy links for businesses owners and managers in Miami
One of the greatest challenges a small business faces is how to grow while still keeping overhead expenses down. Fortunately, purchasing office …
When it comes to business furniture, cubicles tend to elicit very different reactions from people. Some like the privacy they get from …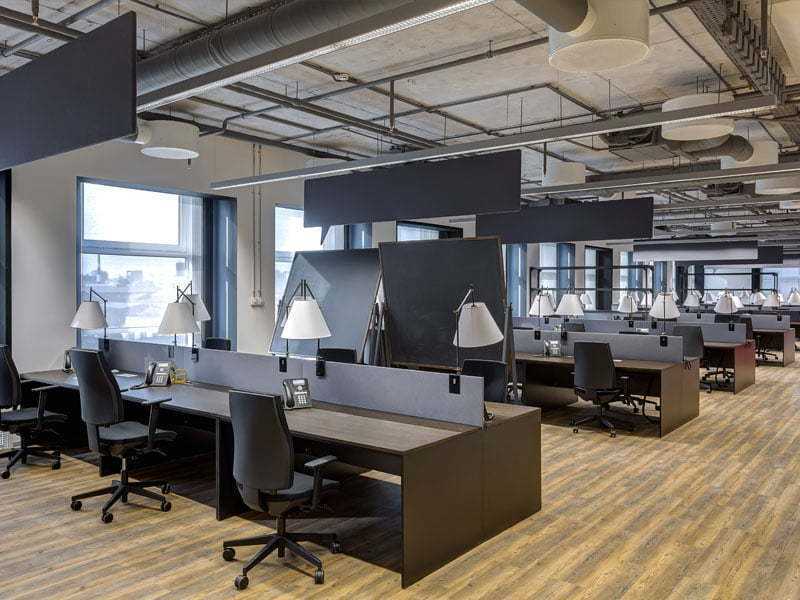 Designing a call center for your new office can be challenging. A common mistake made during this planning stage is thinking that …