Laminate Office Furniture
OFFICE FURNITURE WAREHOUSE HAS BEEN SERVING BUSINESSES THROUGHOUT MIAMI-DADE COUNTY, PALM BEACH & BROWARD COUNTY AREA SINCE 1990 WITH LAMINATE WOOD OFFICE FURNITURE SOLUTIONS.
MIAMI OFFICE FURNITURE SHOWROOM
3411 NW 72nd Ave
Miami, FL 33122
(305) 266-4447
POMPANO OFFICE FURNITURE SHOWROOM​
2099 W Atlantic Blvd
Pompano Beach, FL. 33069
(954)968.4700
FEATURED LAMINATE WOOD DESKS AND CHAIRS
GET YOUR FREE LAMINANTE WOOD oFFICE FURNITURE QUOTE TODAY
Equipping your office with furniture might involve deciding on the right finishes based on what concerns you may have. The first option that comes to most minds is obtaining solid wood, known for its timeless look and sophisticated elegance. Have in mind that such luxury can quickly rack up costs way beyond your designated budget. Let us discuss the main options for office furniture finishes to help you make an educated and well-informed choice.nt.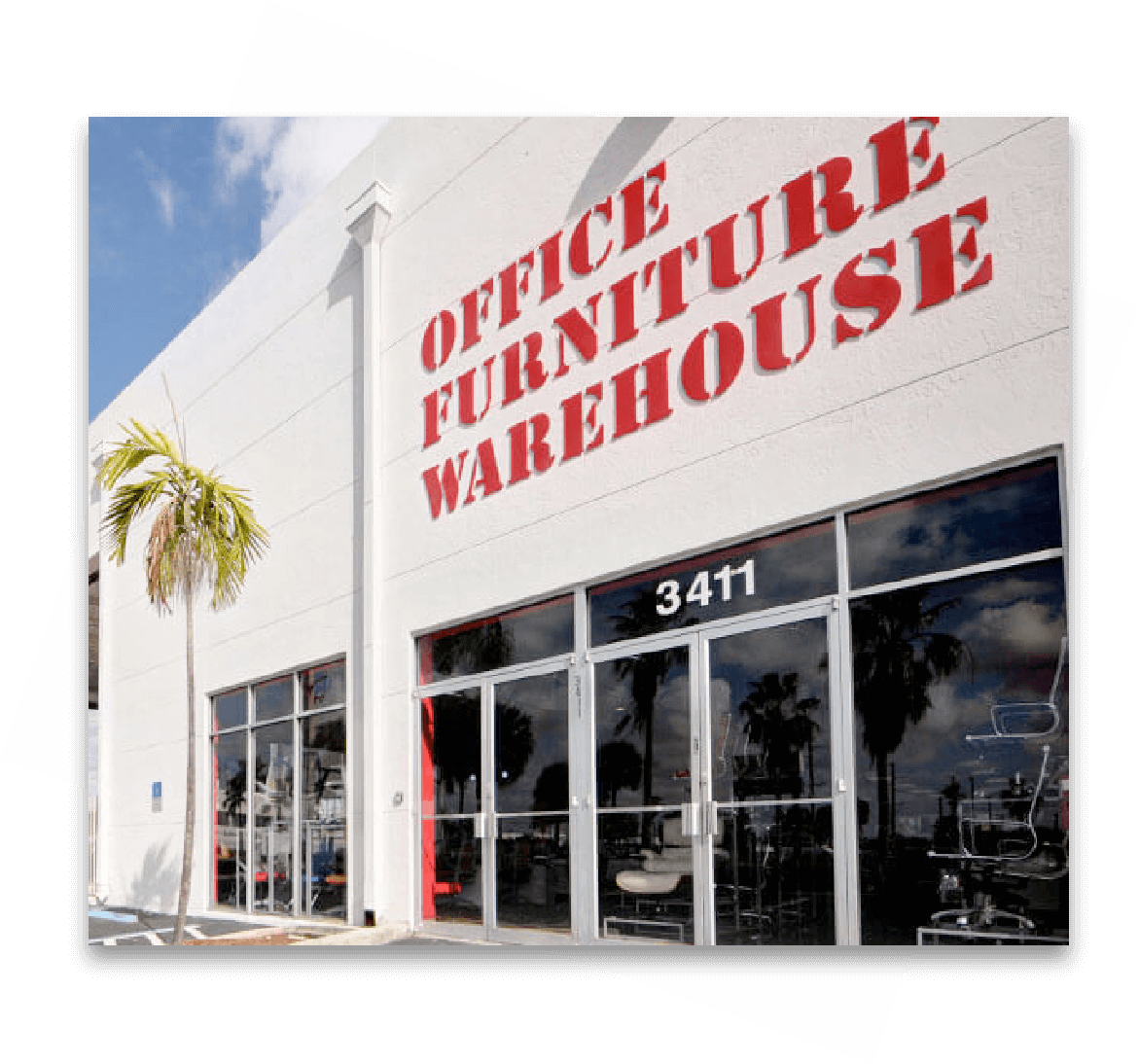 Laminate is a product of modern day fast paced and hectic environment. It is known for being customizable, incredibly durable and low in cost. It is constructed with sealed plastics by pressing together layers of heavy-duty paper with a compound known as melamine, which hardens into a resin. This creates a solid veneer, which can then be covered in a thin decorative layer. There is no limit to what design can be printed on it, even though wood grain seems to be the most common pattern of choice.
There are two types of laminate classifications depending on how it is made, specifically the process of attaching the laminate to the substrate core. The types are called high pressure laminate (HPL) and low pressure laminate (LPL). The most common HPL is produced by pressing multiple layers of resin-treated heavy-duty paper together. In addition, the product is heated to temperatures between 280 to 320 degrees Fahrenheit and adhesives are used to secure everything in place.
LPL products do not use adhesives and are heated to a higher temperature of 335 to 375 degrees Fahrenheit and lower pressure is used. Both processes produce a durable product, but LPLs are comprised of a single-wear layer over a single decorative sheet and are only recommended for vertical surfaces or low-impact/low-traffic areas.
No matter what type of hardwood suits shoppers' preferences, they should make sure the wood has a quality finish. When choosing wooden business furniture, a buyer may want to make sure the furniture has no rough spots or air pockets.
Hardwood furniture that has undergone a proper sanding, staining and finishing process should feel smooth, according to Utah State University. High-quality wood office furniture, such as the pieces offered by Office Furniture Warehouse, display a silky finish that reveals no splinters or dents.
Laminate vs. Veneer and Solid Wood Office Furniture​
Veneer Office Furniture
Veneer office furniture is typically made with either plywood, particleboard, or medium density fiberboard substrates. The substrate is covered with a very thin layer of real wood. This is done by applying the wood veneer with an adhesive to adhere it to the substrate. Having a layer of real wood on top, veneer furniture is able to offer a real wood look for the fraction of the cost. In case of damage or natural wear over time, veneer can be sanded down and repainted in order to restore its original fresh look. Such office furniture is also less susceptible to moisture, which provides better value for the purchase price.
Solid Wood Office Furniture
Real wood furniture is a known classic and artificial materials can never surpass its unique natural textures, timeless looks and the feel of sophistication it sets with its presence. Nowadays real wood furniture is rare and difficult to find, mostly because of environmental preservation issues and high material costs. The durability of wood office furniture depends on the species. Closer grain wood species such as cherry and maple are less prone to nicks and dents than the wider grain oak. Wood also absorbs moisture and might expand in size over time. Most minor surface damage and natural wear can be sanded down and restored to look close to new, although some find beauty and charm in the wear of time and try to restore the wood patterns while emphasizing the time-produced wear.
Designing With Laminate
Workspaces should adapt to providing a variety of spaces and destinations for workers to inhabit that promote movement throughout the day. Movement is known to wear things down. While wood office furniture might be overly visually appealing, it also needs careful handling in order to sustain a fresh and natural look. Laminate office furniture is established as a low cost commodity with superior durability and resistance to moisture, pressure and scratches, although there are several types of HPL to take into consideration, such as general purpose, vertical surface, postforming, flame retardant, high wear, cabinet liner and backers. General purpose laminate is the most common type and can be used for high wear office furniture, such as laminate office desks, laminate filing cabinets and laminate conference tables.

Vertical surface laminates are designated to be used for wall decor and other low impact areas, while postform-grade laminates are compatible with a heating and bending process that forms the laminate over a radius to eliminate seams.
Color and Decor Ideas for a Laminate Based Office Space​
When coming up with the layout and design for an office, the first thing that should be taken into consideration is how the set surrounds would affect employees' mood, engagement and productivity levels. Try not to take the simple and most common path of decking out office space with washed out gray and beige tone cubicles, illuminated by fluorescent light bulbs, which only help spread a boring and unmotivating mood.

Be adventurous and try out something different, such as all white office furniture. With leafy plants for oxygen circulation and relaxing outdoor feel. Laminate office furniture is known to be quite water and scratch resistant, so don't be afraid to damage it by bringing in some flora to you office space.
"My company tripled in size over the past several years, and Office Furniture Warehouse was there with me every step of the way. From selection to delivery to set-up and beyond, their professionalilg, service and experience helped make the transition a successful one, and enabled me to devote my full time and attention towards operations – not office furniture. –
Robert F. Cromwell – Cromwell Industries – Miami, FL
Used Wood office furniture saves money, improves the workplace
Furthermore, laminate it is an extremely flexible material when it comes to design ideas. With some effort you can find various designs, for instance white wood grain desks, glossy white pattern office cabinets, or modern black on white prints for your office filing cabinets. Incorporate minimalistic art to give the fresh white design a little splash of color. Place various interesting and aesthetically pleasing elements throughout the office for workers to look at while they are taking mini mental breaks during intense hours. It will provide mental stimulation, as well as assistance with maintaining focus. Laminate office furniture offers a multitude of possibilities to work the way you work. 
UNPARALLELED INDUSTRY CLASSIC WOOD EXPERIENCE
Do not limit your creative ideas and let it bend your mind while showing you what it is capable of. Contact Us Today!
LINKS tO Laminate Office Furniture Resources
Office Furniture Guides For Affordable Laminate Desks and Cubicles
Coworking spaces, sometimes interchangeably called cafes, are the perfect depiction of a modern workspace. These hubs allow people to work when and …
What was once a warehouse-filled manufacturing district of Miami is now a bustling art mecca. In the last 10 years, Wynwood has …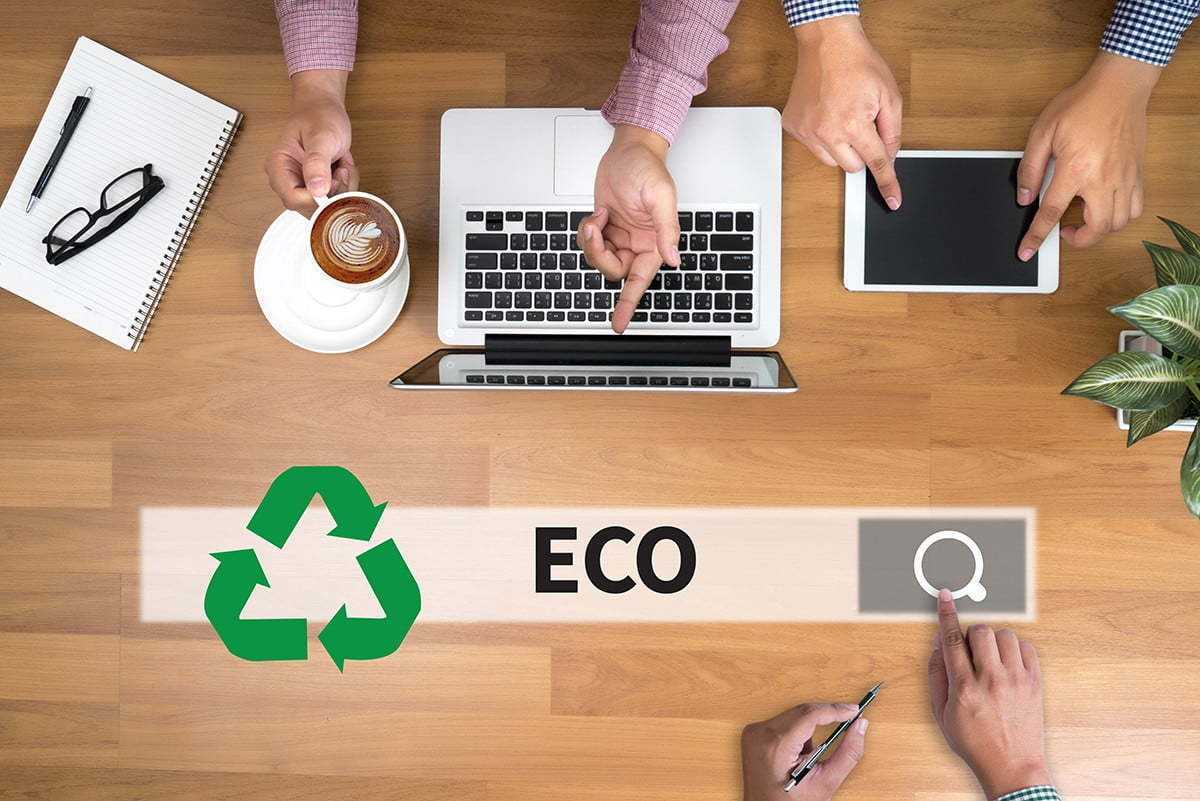 Developing a space which fosters creativity and collaboration is one of the most significant aspects of designing a productive office. When your …