Supplying Doctors, Skilled Nursing and Hospitals with comfortable and cost effective Healthcare Specific Furniture Since 1990!
MIAMI OFFICE FURNITURE SHOWROOM
3411 NW 72nd Ave
Miami, FL 33122
(305) 266-4447
POMPANO OFFICE FURNITURE SHOWROOM​
2099 W Atlantic Blvd
Pompano Beach, FL. 33069
(954)968.4700
Healthcare Office Furniture Solutions In Florida​
With both national and global spotlights on health care, it's more important than ever for medical offices and businesses to create comfortable, attractive and secure spaces for patients, family members and friends – and their valuable information and documents. This can be done with the assistance of office layout designers, some high-quality used Healthcare furniture, and attention to detail that still takes patient confidentiality and health codes into consideration.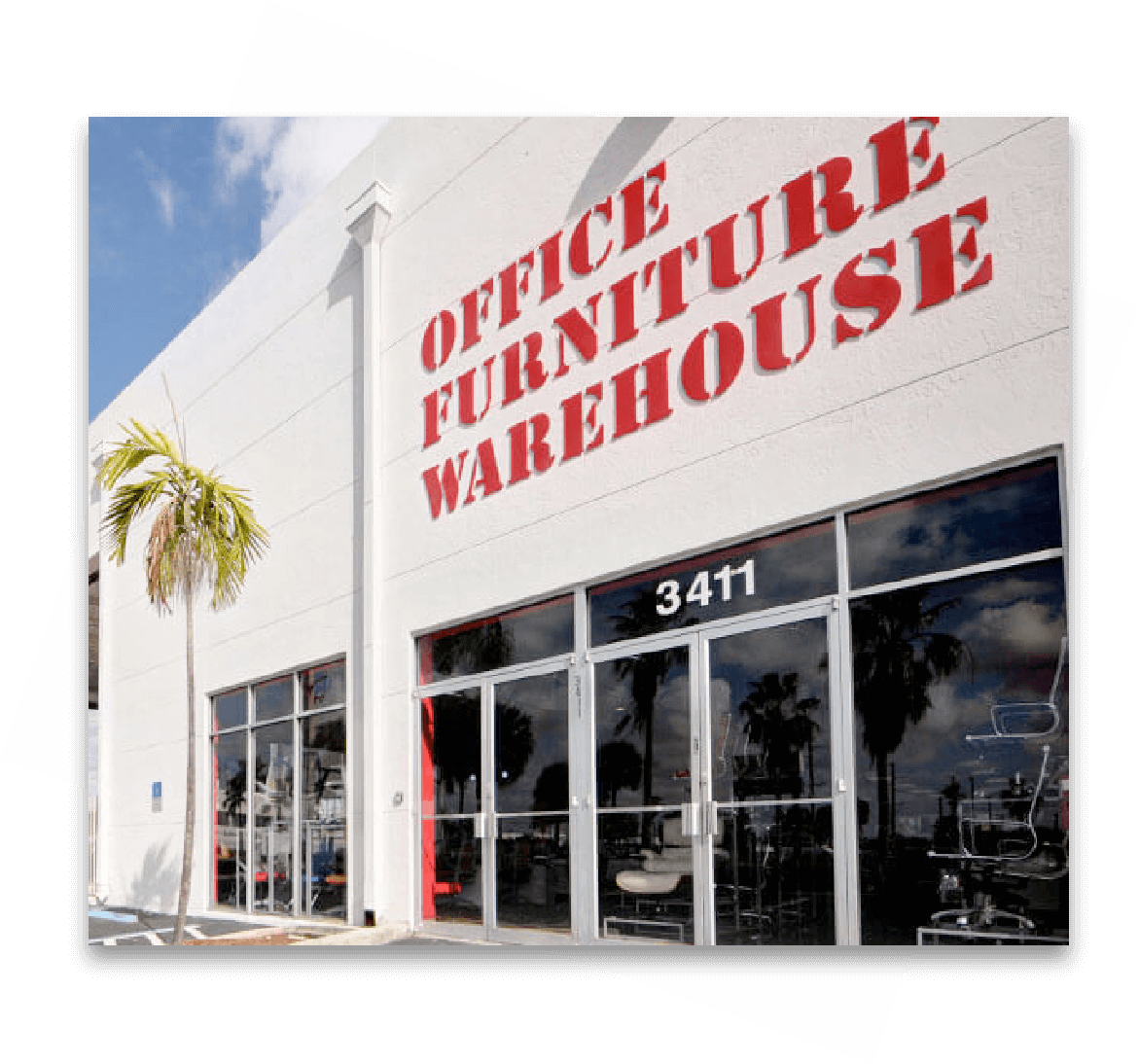 Top Healthcare furniture priority: security
Healthcare Office Furniture is extremely important. The needs are high, for instance, anti microbial furniture should be taken into consideration as well as where patient documents, paperwork, and valuable personal information is stored. It's also important to have the right products for seating. It's never good to have a chair break during an exam. Because of this, it's extremely important to have the right seating and chair options as well as secure file cabinets in your healthcare facility or hospital that is specifically designed for a patient setting.
Comfort patients with high-quality, relaxing medical office reception area furniture
It's quite likely that some patients and family members who visit a medical office will be uneasy, either physically or emotionally. The first step to putting their nerves at ease is in the reception area, so a well-planned, comfortable space is key. Here are a few ways to ensure your healtchare furniture suites the needs of your Florida Based practice:
GET YOUR FREE ClASSROOM FURNITURE QUOTE TODAY
Educators who lead students to success deserve high-quality office furniture. The right School furniture will showcase design, functionality and durability. Finding the right balance with classroom furniture doesn't have to be hard. We are here to help.
1. The reception area is the first contact patients have
This is an area that should have comfortable seating without any file cabinets. The chairs being comfortable is extremely important to the patient experience or trauma can be developed and associated with doctors offices. Healtchare furniture doesn't haveto mirror a cold sterile environment. Doctors may consider investing in a high-quality, attractive reception desk for a medical office that calms people and lets them know that they are in a space where they will be taken care of.
Investing in an ergonomic medical office chair will not only offer receptionists more physical support, it will also tell people that the medical center cares about the comfort and health of its employees.
2. Healthcare furniture should be comfortable, attractive
While it's certainly not ideal, it's possible that patients visit a medical center or office and have to sit in a waiting room for the better part of their visits. Even when remote or virtual, the furniture is important. Our supplier steelcase just did a flexibility expo. Since some of these people may be nervous or uncomfortable, it's important to offer them a positive experience from the moment they step foot into the waiting room.
This can be accomplished by investing in high-quality waiting room chairs for the medical office, taking design, appearance and comfort level into consideration. Because some people who visit the waiting room may be sick or even contagious, it's important to purchase high-quality waiting room chairs, end tables, decorations and other waiting room furniture that can be easy sanitized and cleaned several times each day.
Why Choose OFW To Outfit Your Space With Modern Healthcare Furniture?
Largest selection of office furniture inventory in Florida And Serving The Entire United States and Surrounding Nations.
Save up to 80% every day on used office furniture
Reputation for excellent client care and service in Miami and Fort Lauderdale, Boca Raton And Jupiter
Unparalleled industry experience
Complimentary office space planning on selected products.
"My company tripled in size over the past several years, and Office Furniture Warehouse was there with me every step of the way. From selection to delivery to set-up and beyond, their professionalilg, service and experience helped make the transition a successful one, and enabled me to devote my full time and attention towards operations – not office furniture. –
Robert F. Cromwell – Cromwell Industries – Miami, FL
Shop used medical office furniture for sale and save!
Medical offices and centers have a lot of very important information to protect, which could mean the difference between costly lawsuits, patient safety and the future of the medical office or practice. Secure cabinet solutions, comfortable chairs and other anti microbial furniture can help. Your doctor should not fit out his practice with anything but healthcare furniture expertly designed to help.
UNPARALLELED Educational Space Planning
Rather than risking it with low-quality or cheap furniture that may not offer sufficient security or appearance, it's worthwhile to invest in used medical office furniture that will last years down the road and give staff and patients peace of mind that will put them at ease and promote health.
Visit Our Office Furniture Showrooms In Miami And Pompano Beach
LINKS tO Resources For Medical Professionals
News updates, tips and worthy links for Classroom Furniture
Deciding on a new office space can be one of the proudest moments for new business owners, officials, executives and general office …
As the times change and technology advances,  health care clinics must be updated so that they offer the latest equipment to patients. …
Coral Gables was designed with beauty in mind. The founders built it to reflect the wealth of the region with vast gardens …