Find New & Used First Office Furniture in Florida with Office Furniture Warehouse. Gautier was founded in France in 1960 by Patrice Gautier and his wife Annick. The company started by manufacturing kids' bedroom furniture and became the leader in its category in the first few years of its' existence. In 1989 Gautier launched its first office furniture line and we have kept it in Stock ever since.
Showrooms With Gautier Office Furniture
3411 NW 72nd Ave
Miami, FL 33122
(305) 266-4447
2099 W Atlantic Blvd
Pompano Beach, FL. 33069
(954)968.4700
FEATURED Gautier products
GET YOUR FREE GAUTIER FURNITURE QUOTE TODAY
Today Gautier's office furniture line is a manufacturer of office chairs, office desks, office tables, office workstations, as well as office storage units. The brand brings elegance along with sophistication and is easy to match with most office styles, contemporary or traditional.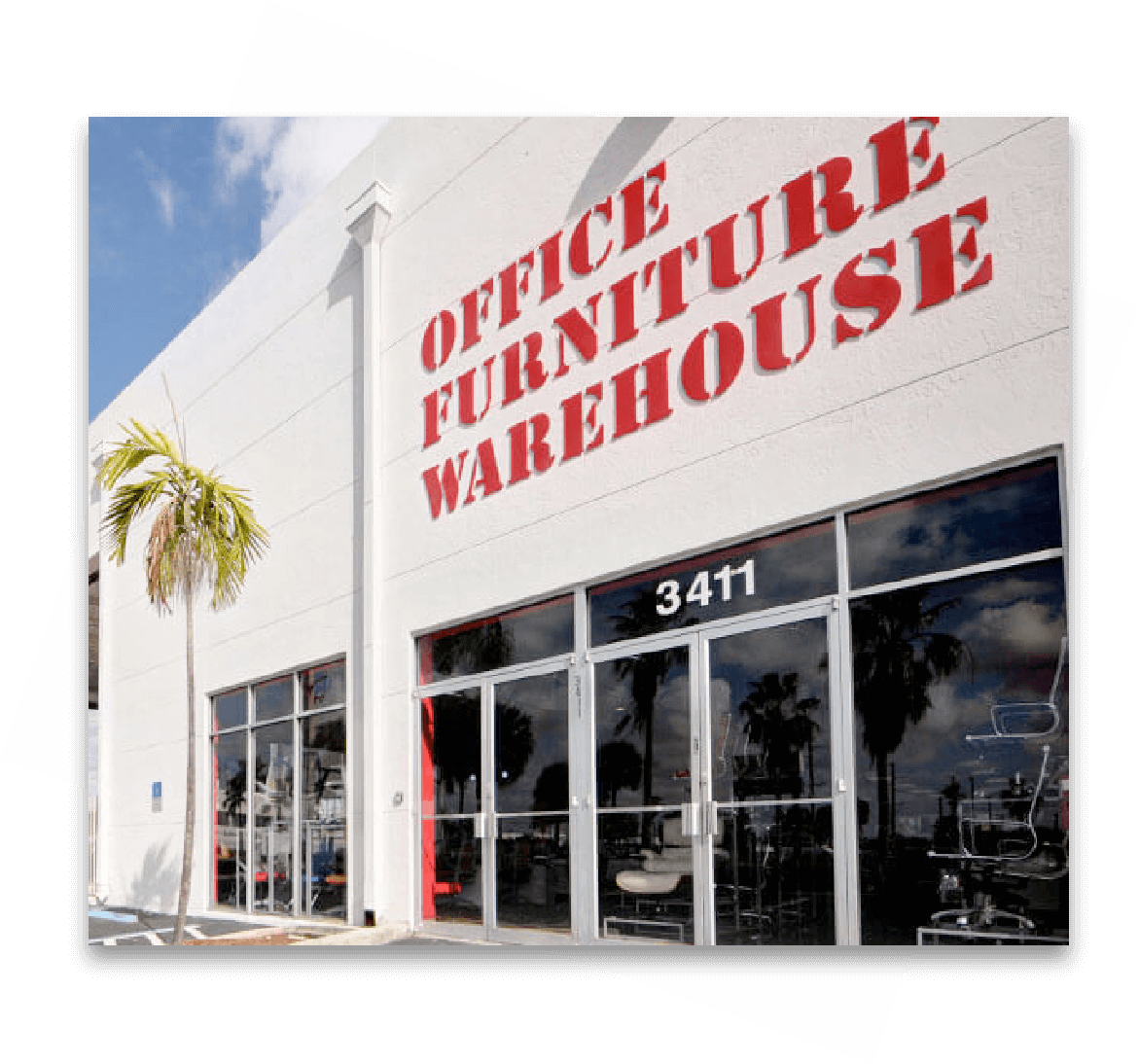 First Office Furniture. Find New & Used First Office Furniture
Today First Office Furniture line is a manufacturer of office seating, office casegoods, office tables, and open office furniture. The brand brings multifunctional designs with clean lines and a timeless look.
First Office Casegoods
First Office casegoods come in various shapes and sizes. Contemporary, minimalistic, and lightweight designs were created with the user's comfort in mind. The ease of configuring pieces to adapt to the needed office setup makes First Office Furniture a highly appealing option. Credenzas, vertical and lateral integrated filing cabinets, as well as open shelves are a part of First Office matching casegood pieces, which offer extra storage when needed and perfectly blend in with the rest of the office decor.
Office Seating
First Office Furniture offers affordable lounge seating for your guests' and clients' comfort. In these modern  times of technology, people tend to do work on the go, bringing their laptops, tablets, and paperwork along, to be able to complete work assignments while running errands. First Office Tablet Lounge chairs are equipped with small movable table tops, convenient for those who desire comfort and privacy while on their work devices. Set up some lounge chairs along with modular seating in the employee break room to creative inviting aesthetics and comfort for those in need of relaxation. Muted colors, transitioning to bold finishes and nontraditional shapes, smoothly mix together while inspiring creative thinking and positive outlooks.
For employees, who spend long hours sitting down, make sure to provide comfortable ergonomic chairs with adjustable back and head rests, to reduce the strains on back and neck. First Office offers sleek design executive and conference chairs to compliment a modern office look and create positive impressions about the business for clients and investors.
First Office Tables
Office tables are a necessity for any office space. When holding a conference, having clients over, or gathering employees for a meeting, an office table will always come in handy. Browse the First Office inventory for training, conference and occasional office tables. This brand offers a wide variety of table designs from foldable training tables to various shapes of conference tables and small occasional tables with laminate and veneer finishes.
First Office Workstations
Having a team of workers creates a necessity for implementing office workstations. First Office furniture offers contemporary office workstations in traditional and unconventional shapes. The used and new inventory will provide working spaces for all of your employees. In order to optimize office space and promote collaboration, opt for contemporary benching workstations with high-quality finishes.
Long hours of sitting or standing in the same position are known to have a negative impact on your physical well-being. Certain First Office benching workstations are height-adjustable, providing the user with the ability to switch the height of their desk throughout the day in order to keep their body active and avoid muscle stiffening.
Used Office Furniture
If you are on a budget, consider checking out our inventory for used First Office furniture. At Office Furniture Warehouse we only sell high quality lightly used office furniture, which is still in very good condition. You will not be disappointed with our selection.
With our experienced and highly trained team of office furniture experts, we will help you with setting up your office and maximizing office space. As the demand for used office furniture is high and our inventory keeps frequently changing. Visit us at our Miami or Pompano Beach location, or give us a call today at (954) 968-4700.
"My company tripled in size over the past several years, and Office Furniture Warehouse was there with me every step of the way. From selection to delivery to set-up and beyond, their professionalilg, service and experience helped make the transition a successful one, and enabled me to devote my full time and attention towards operations – not office furniture. –
Robert F. Cromwell – Cromwell Industries – Miami, FL
REPUTATION FOR EXCELLENCE CLIENT CARE AND SERVICE
When growing businesses make the decision to start or expand it's important that your office has the look and feel for you to feel comfortable. We pride ourselves in serving Miami, Fort Lauderdale, Boca Raton Jupiter all the way to Orlando and Tampa Florida. I may be an overwhelming prospect to fill a space with all the furniture a productive call center requires. However, when buying call center desks, cubicles, chairs – even sound canceling items – it can be much more cost-effective to purchase high-quality used call center furniture.
UNPARALLELED INDUSTRY EXPERIENCE
Not only will secondhand furniture from Office Furniture Warehouse be better quality than brand-new assemble-it-yourself furniture, it will be sure to last as businesses' call center efforts and needs grow and change years in the future.