Call Center Furniture-Cubicles/Desks
OFFICE FURNITURE WAREHOUSE HAS BEEN SERVING CALL CENTERS THROUGHOUT MIAMI-DADE COUNTY PALM BEACH & BROWARD COUNTY AREA SINCE 1990 WITH AFFORDABLE AND QUICK CUBICLES FOR CALL CENTERS
MIAMI OFFICE FURNITURE SHOWROOM
3411 NW 72nd Ave
Miami, FL 33122
(305) 266-4447
POMPANO OFFICE FURNITURE SHOWROOM​
2099 W Atlantic Blvd
Pompano Beach, FL. 33069
(954)968.4700
FEATURED cUBICLES FOR CALL CENTERS
GET YOUR FREE CALL CENTER FURNITURE QUOTE TODAY
Now more than ever before, businesses across the globe rely on teams of customer service representatives to support business in many ways. This is commonly done on teams of tens, hundreds – perhaps even thousands – in call center settings, and call center furniture is imperative to businesses' success as well as the success of call center staff.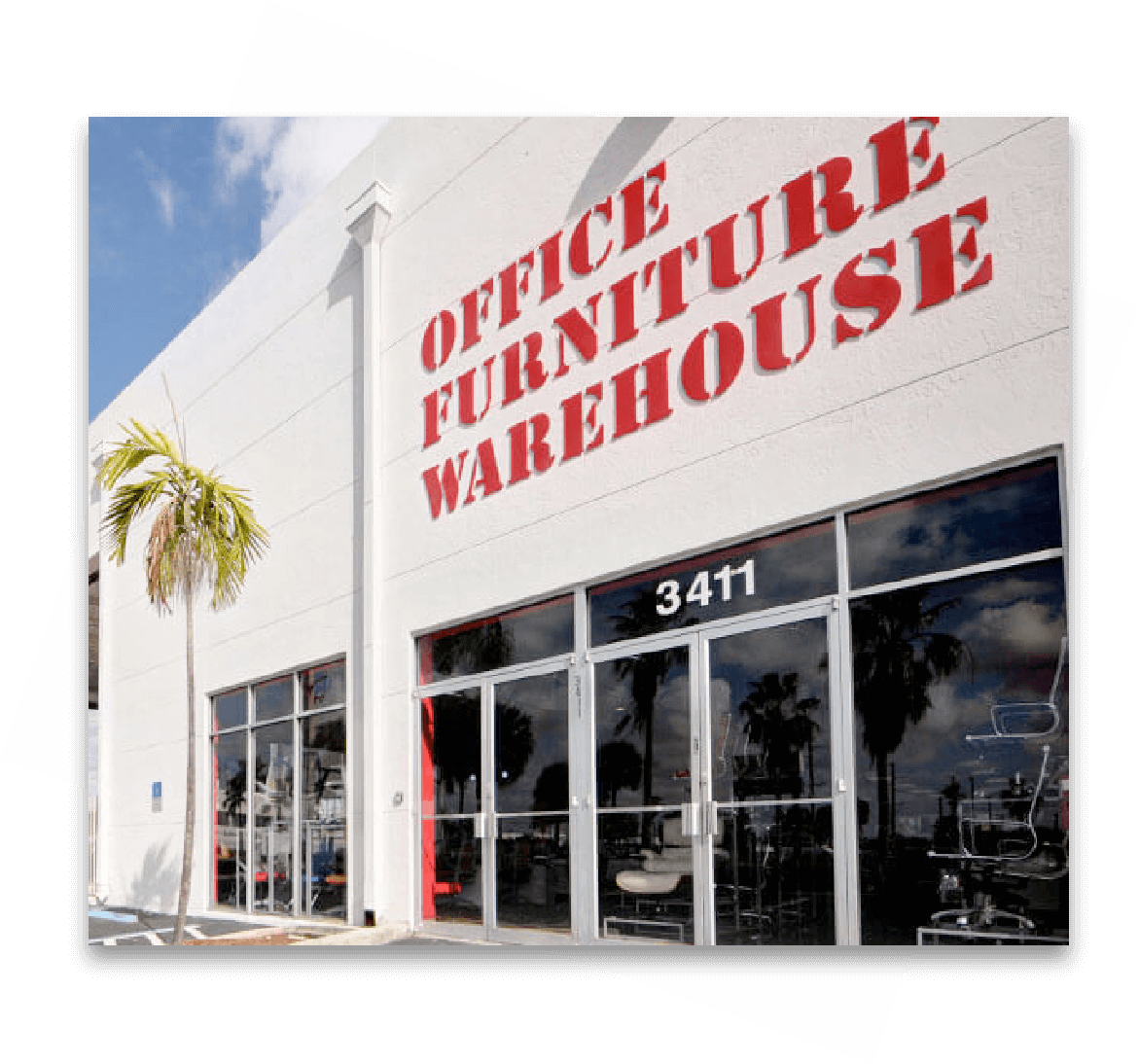 What kind of call center cubicle would be best for the business?​
When buying furniture for a call center station, the primary consideration should be design. What tasks will the employees be responsible for, and how can layout and furniture make their jobs easier or more comfortable?
Since the employees will likely be seated for the entirety of their shifts, supportive and comfortable chairs will be a very important consideration – but it doesn't stop there.
Call centers tend to be loud, filled with talking, clicking computer keyboards and plenty of other noises. As this tends to be distracting for multitasking employees, perhaps helping a customer on the phone, simultaneously inputting information into the computer and completing a checklist of business or job goals, noise-canceling cubicles and furniture are imperative.
Although call center cubicles and chairs are perhaps some of the most important considerations when designing a call center space, it is certainly important to minimize frustrating elements in the job as often as possible.
When most people think of call center furniture, they may imagine rows among rows of unimaginative call center cubicles, uncomfortable chairs, low quality call center desks and boring, bland colors and themes, but that doesn't have to be the case. With ergonomic safety at the forefront of many business owners' and call center managers' minds, it's not uncommon to take into consideration employees' needs and wants, especially because these employees are often sitting down, working at phones and computers for most – if not all – of their workdays and shifts.
However, for businesses that are just starting call center efforts or building a team of customer service representatives to work out of a designated office, there are a few considerations to take in mind when buying call center office furniture.
Many employees across all industries complain of screen fatigue, or strain experienced from staring at a computer screen all day with few breaks. Creating a call center space that is both conducive to the industry, job positions and employees' mental help can boost productivity and worker happiness. Here are a few easy ways to turn a call center space into more than a room full of cubicles:
Other call center furniture and layout considerations
Just because call centers should be efficient doesn't mean they should also lack personality. When designing call center spaces, business owners may choose to integrate colorful accents in wall colors, office accessories and furniture. Depending on the call center's goals, color choices can promote tranquility and peace – think calming greens and blues – or positive energy by using pops of red, orange and yellow.
It can also be beneficial for call center owners and managers to encourage employees to decorate cubicles in ways that boost their personal productivity, whether that includes creating goal charts, eye-catching reminder sheets, or photos of pictures and artwork that make them happy and comfortable
When rooms are full of cubicles, it can be easy for employees to create a pathway to important office locations – their desks, the restrooms and a break room, for instance – and never stray from it.
Although aisle size is an important consideration when planning call center workstations and furniture layouts, it's equally important, if not more, to also plan spaces. Not only will this encourage employees to get out of their chairs and walk around, which is great for both their mental and physical health, studies have shown that breaking up the day with even a few minutes of activity and interaction can be the difference between suffering sales and boosted productivity.
Even when building or office space is lacking, business owners may dedicate space outside of the cubicle-filled call centers to employee break rooms, kitchens, or just a small space with a comfortable office couch to relax on for a change of pace.
Quiet areas are especially important in call center settings, as clicking keys and the constant buzz of co-workers talking on their telephones may be overwhelming for workers and ultimately affect the business.
Why Choose OFW To Help Build Your Call Center in Florida?
Largest selection of office furniture inventory in Florida
Save up to 80% every day on used office furniture
Reputation for excellent client care and service in Miami and Fort Lauderdale
Unparalled industry experience
Quality office furniture at a competitive price.
Timely delivery and installation to your office in Miami.
Complimentary office space planning on selected products.
Other Featured Call Center Furniture
"My company tripled in size over the past several years, and Office Furniture Warehouse was there with me every step of the way. From selection to delivery to set-up and beyond, their professionalilg, service and experience helped make the transition a successful one, and enabled me to devote my full time and attention towards operations – not office furniture. –
Robert F. Cromwell – Cromwell Industries – Miami, FL
Affordable Call Center Cubicles
When growing businesses make the decision to start or expand call center efforts, it may be an overwhelming prospect to fill a space with all the furniture a productive call center requires. However, when buying call center desks, cubicles, chairs – even sound canceling items – it can be much more cost-effective to purchase high-quality used call center furniture.
UNPARALLELED Call Center Space Planning
Not only will secondhand call center furniture from Office Furniture Warehouse be better quality than brand-new assemble-it-yourself furniture, it will be sure to last as businesses' call center efforts and needs grow and change years in the future.
LINKS tO Call Center RESOURCES
News updates, tips and worthy links for businesses owners and managers in Miami
One of the greatest challenges a small business faces is how to grow while still keeping overhead expenses down. Fortunately, purchasing office …
When it comes to business furniture, cubicles tend to elicit very different reactions from people. Some like the privacy they get from …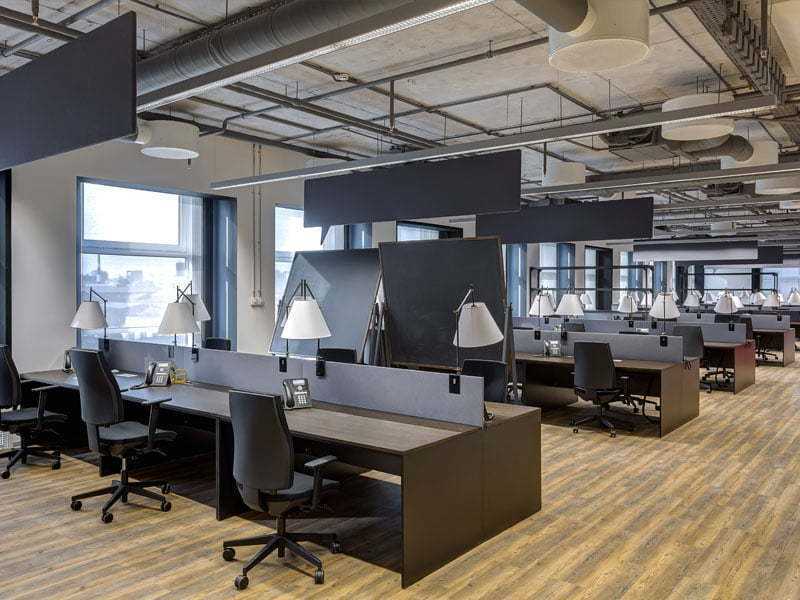 Designing a call center for your new office can be challenging. A common mistake made during this planning stage is thinking that …