Expensive Pieces of Office Furniture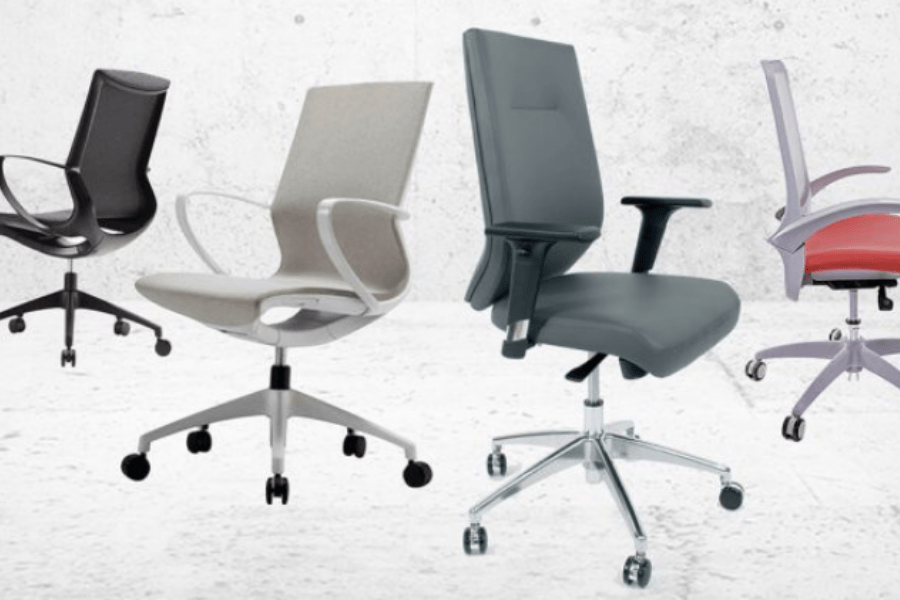 Office furniture comes in all price ranges, from used to modern and then completely custom. If you've shopped around for office furniture that will differentiate your space, you might have found that it can be a grueling process. Taking measurements, working with a designer, pricing different options, the list can go on and on. Luckily, Office Furniture Warehouse has office furniture locations in Miami and Pompano beach with large showrooms and a variety of different options from clearance to the most modern luxury office Furniture Sets. 
Browse Our Wide Array Of Office Furniture
The Most Expensive Office Furniture In The World
This list of expensive office furniture is not for consumers running a business, these are showpieces and are collectors items, not furniture that is regularly used. If you are looking for affordable office furniture or high-end office furniture, Office Furniture Warehouse is here to help. In the meantime, have fun browsing these antiques.
Antique Secretary Desk – $11.4 Million
You might already know that antique products are costly, but you might not expect an antique office desk to cost $11.4 million. This desk is one of the nine you'll find around the world. It's therefore very unique and rare, making it this expensive. It was designed and made in the 1760s, and one of the desks was sold in 1989 at this price.
The Badminton Chest – $36.7 Million
The Badminton Chest is expensive because it features several precious stones including amethyst quartz. It took the work of 30 designers in Florence for six years to come up with this masterpiece. This piece of furniture was sold in 2004 and is currently at $36.7 Liechtenstein Museum.
Panian Furniture Spiral Desk – $200,000
While most expensive pieces of furniture trace their history centuries or decades ago, this piece is quite modern. It makes use of multiple wood types such as ebony and others. This product was made by Parnian Furniture Design and Manufacturing.
Pininfarina's Aresline Xten
If you are looking for a costly chair that is designed by car lovers, then Pininfarina's Aresline Xten is a beautiful creation for you. This product is made by Pininfarina, a company that designs Cadillacs and Ferraris. Its main selling points are comfort, functionality, and unique design. It costs 1.5 million dollars. If you choose to buy this one, you'll be the first person to purchase it because it has never been sold to anyone.
Yves St. Laurent's Dragons Guest Chair
Another beautiful high-end furniture is the Yves St Laurent's Dragons guest chair. For your guests to use this chair in your office, you'll need to spend $27.9 million. The design was done by Eileen Gray in a span of two years (1917 to 1919). Its unique selling points are the spooky looks and comfort.
Globus Mobile Workstation Desk
If you are the kind that doesn't enjoy sitting behind a big desk, ten Globus mobile workstation desk is a great alternative. This desk has a futuristic design specially made for sophisticated and modern workspaces. No doubt, this product possesses luxury and comfort. It costs $11, 192.
MortoArt Desks
MortoArt is a well-known designer and producer of office furniture. Their products are used at Microsoft and Boeing. They also supply celebrities around the world. MortoArt produces vintage office desks using vintage airplane parts. The prices for products from MortoArt are only revealed to the buyers. Considering the hefty production costs, which range at about $50 million, and the target customers, office furniture from this manufacturer is very expensive.
The World's Most Expensive Office Chairs
When we talk about expensive chairs, features like comfort, ergonomics, and beauty come into play. Here's the list of the most expensive chairs out there.
Ekornes Stressless Magic Office Chair ($3445)
If you've tried Ekorness office chairs before, this $3445 chair will impress you. The manufacturers say it's the most comfortable of their office chairs. Its unique shape and backrest that adapts to the shape of your body give the best support for the user.
Spectrum West Work Chair ($2650)
The stylish Spectrum West Work chair is made from polycast acrylic. It's transparent yet comfortable. The chair can be adjusted to any height according to the user's preference. The base has casters, and it integrates a swivel mechanism as well.
Eames Soft Pad Executive Chair ($2559)
If you are looking for an executive sleek and comfortable chair, the Eames soft pad chair is an ideal choice. It costs a whopping $2559. It has an adjustment mechanism and a five-star base that increases its functionality. This chair uses 67% of materials that can be recycled with an aluminum frame which makes it lightweight.
Arper Aston Executive Chair ($3695)
This chair is designed for the modern office space. It comes in three heights: high, medium, and low back. The frame is steel, molded cushions, and with a leather or fabric surface. If you want to adjust the height, you can use the spring and gas-operated mechanism. To get this chair in your office, you have to spend $4425. 
Vitra Grand Executive Lowback Chair ( $4425)
If you are looking for a modern office chair with the comfort of a lounge, this Vitra grand executive chair is a great choice. It's made of decorative seams and high-quality leather with most parts recyclable. This chair hugs you when you sit in it. You can also adjust its height. To get Vitra Grand Executive Lowback chair is $4425.

Best Selling Office Chairs
Comfort in the office space is vital if you are to be productive. But as much as we want fancy desks, there's still a chance to get quality office chairs that are affordable – both for your guests and workers. Here are twenty office chairs in our collection that you should invest in.
Lazio high back chair
Aprilia guest chair
Aprilia Task Chair
Bari guest seating
Bari HB executive chair
Bari MB executive chair
Flex side chair
Isola side chair
Joy guest chair
Justice executive chair headrest
Lazio back chair
ME7ERG mesh chair with headrest
ME8ERGLO mesh chair
Mesh 179 task chair
Messina guest seating
Oggi guest chair
Prato MB guest chair
Rogue HB task chair and headrest
Bostonian club chair
We Offer Quality Office Furniture at Competitive Prices
At Office Furniture Online, we have quality furniture in stock for everyone. From office chairs, office desks, filing storages, to reception lounges, we have every office furniture you might need. Contact us for competitive prices and great deals on our products.