How to Make Your Office Chair the Right Height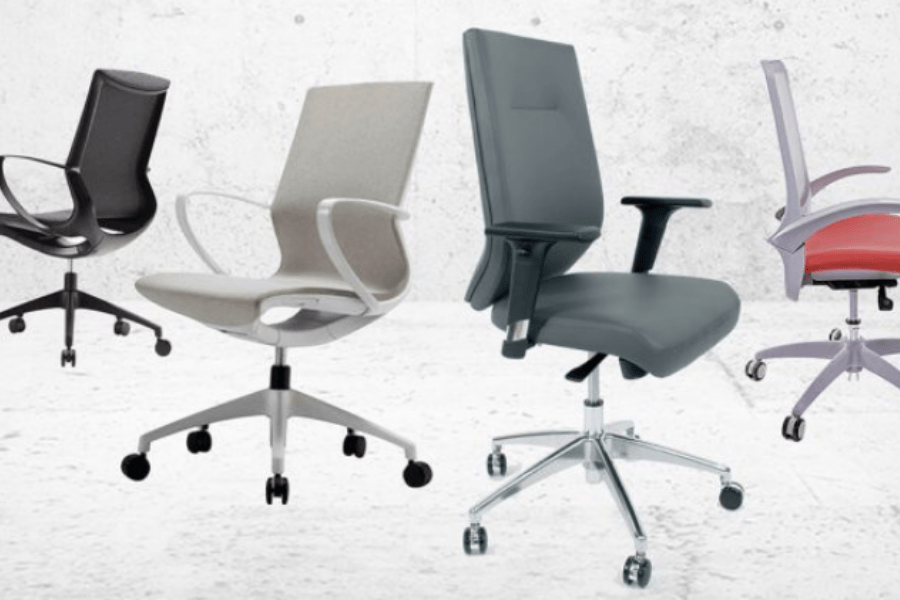 Why is It important to make adjustments so your office chair is custom to you?
When you buy an office chair, you have to use the built in adjustments and customization options to fully enjoy its quality and value. Chairs come in a variety of designs and styles, making the adjustment process different for each case. But modern technology in office seats makes adjusting chairs much easier and straight forward. At Office Furniture Online, we understand that comfort lies in the seat cushioning, ergonomics, and the adjustability of the chair. That's why we collect and sell functional and quality chairs plus other office furniture.
Table of Contents
What Is The Proper Height for my Office Chair?
You adjust the height of your chair to make yourself comfortable and avoid injury that results from a bad sitting posture. When the chair is too low, your knees higher than your waist is an uncomfortable position for your legs. When the seat is too high, you are forced to bend down to use your desk, which affects your back and neck.
You want your legs to be flat on the floor surface and your back positioned on the backrest. Any sitting position that your feet are not comfortable on the ground and your back is not resting at the back of the chair you need some height adjustments. 
To find out what office chair height is suitable for you, measure the height right above your knees and the ground.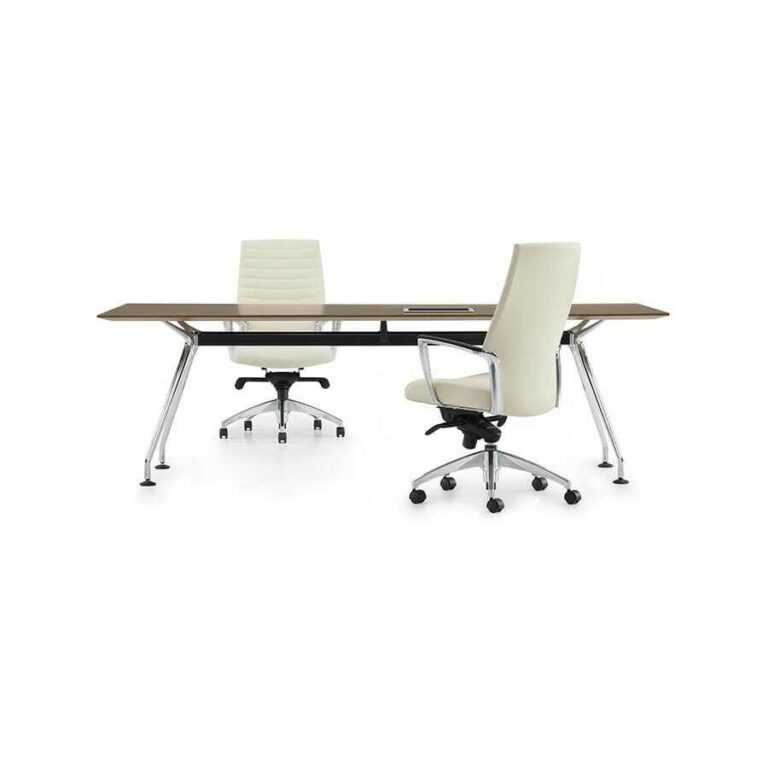 Global Kardin Chairs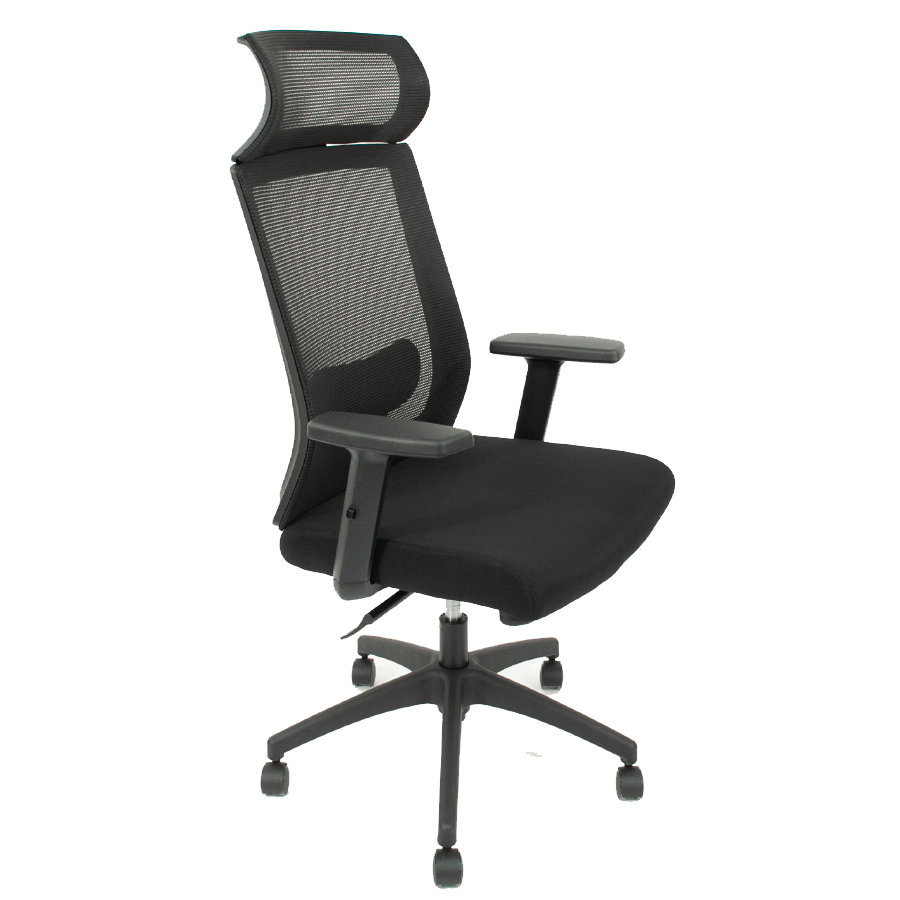 Use the Chair's Height Mechanism to Adjust the Height
Most office chair manufacturers have developed chairs with a height-adjustable mechanism included. All you need is to push or pull a lever underneath the seat to move it up or down. This mechanism could be a pneumatic system or the old school screw systems.The modern pneumatic gas cylinder makes height adjustments quick and seamless.
With the older height adjustment designs, the work is a little mechanical where you'll have to adjust the height using screws. You do it by turning the screw at the bottom of the seat clockwise or counter-clockwise to move it up or down.Unfortunately, not all office chairs can be adjusted to the required height.
You might be too tall or too short yet the design of the chair wasn't made for people your height. You have to improvise to make the chair reach your height. We've come up with several tips that can work for most office seats. Take note that these methods don't work for all office chair designs.
Add Height With an Extra Cushion
No sweating with this height adjustment tactic! All you need is a cushion, which can be a chair pad or a throw pillow Look for a cushion that's comfortable (anything spongy that reduces when you sit). With a convenient design that is not only beautiful and matches your office design but also easy to clean and move around
Replace the Casters or Wheels
You can add or reduce the height of your office chair by replacing the casters or wheels. If you want it higher, you'll need bigger casters or wheels. If you want your chair lower, you'll look for smaller casters or wheels.
Replacing your casters will not just affect the height of your chair. They come with additional benefits like making the movement around your office smoother and less noisy. That means that you get to prevent floor damages that can become costly to repair. You replace your worn out squeaking casters and wheels with better ones.
To replace your office chair wheels and casters is an easy process. Often, you won't need any tools to do it. Just pull out the casters or unscrew them, get a new set and screw or insert them in the base sockets, then use your chair. To make sure you are doing the right thing, we have created a detailed article to help you replace even the toughest of your casters in this recent article.
Use Wood Under the Seat
Using wood to raise the height of your chair requires materials, tools, and skills. Doing this works best with the older office chairs. You just need to detach your seat cushion and the base. Take your wood planks and drill them according to the number of screws the chair has. Take your chair's base and place the wood on it then attach back the cushioning. Instead of wood planks, some people suggest using layered plywood.
Use a Height Extension Kit
Height extension kits are specifically designed to help adjust the height of your chair. You'll need a manual from the extension kit manufacturer, screwdrivers, an adjustable wrench, and a rubber mallet to get the height you need on your office chair.
Installing height extension kits vary depending on which company manufactured the chair and the kit. In almost all the guides, you'll need to remove the base part of your chair. Remove the safety pins then use your rubber mallet to get the base out. After removing the wheelbase, insert the extension kit before returning the base back in position.
Height extension kits are often a better option for most seats because you can easily get a match in the market. Some come with a beautiful ring that improves the ergonomics of your chair.
Spin the Threaded Post of Your Office Chair
Unfortunately, not all office chairs come with a threaded post. In fact, most modern office seats won't use this method. But know that the process is quite straightforward. Just turn your chair so the casters face upwards. Adjusting the threaded post can move the chair up and down.If you want to increase the height of your chair, turn the threaded post counter-clockwise. If you want to shorten the chair, turn the threaded post clockwise. Basically, it's just a matter of spinning the post until you get to the desired height.
When to Get Another Office Chair
Sometimes, no amount of adjusting your office chair is sufficient to meet your needs. Some people end up destroying their chairs for attempting to do repairs and what they don't understand. Some office chairs are meant for a specific group of people. The sooner you understand this, the quicker you'll buy a suitable chair for your needs. One that is meant for you and with adjustable components that make your office life productive. Choose a chair that is comfortable and ergonomically designed to improve your posture.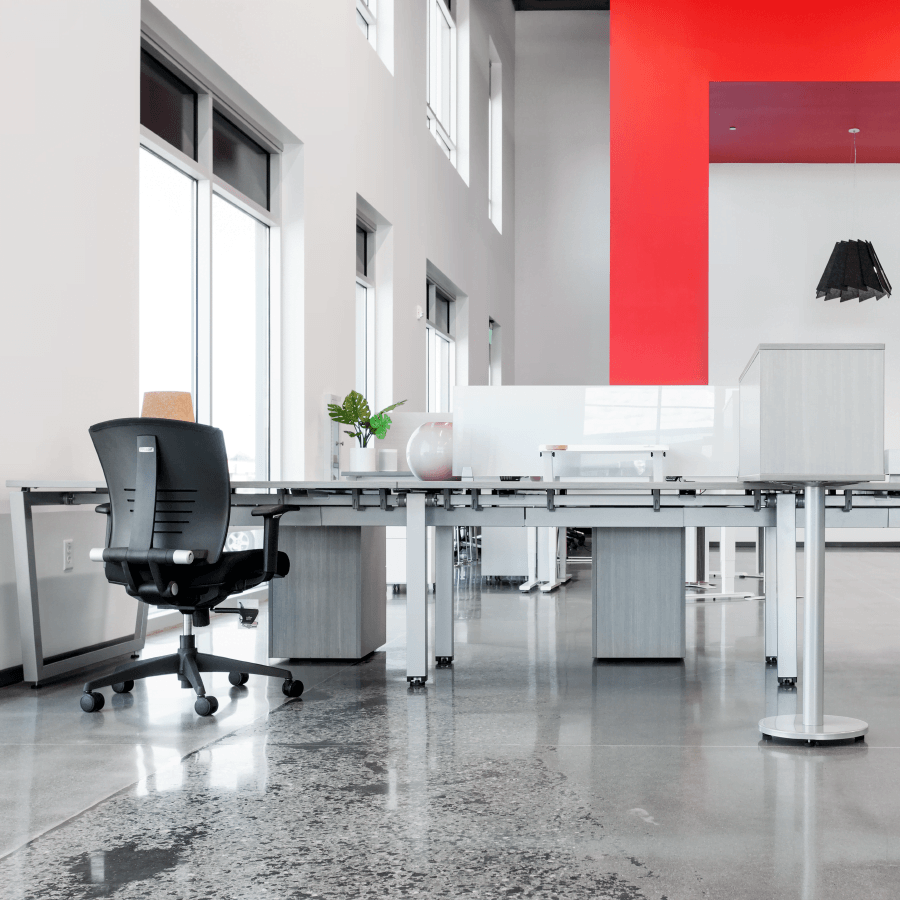 (SRM-0002) Friant Verity – 4 Person Workstation
Ask All Your Questions About Furniture From the Experts at Office Furniture Online
Comfort goes hand in hand with your health when it comes to sitting in your office chair. Adjusting the height of your chair makes it easier to avoid back pain problems and fatigue. You can try any of the tricks and tactics we mention above to get the right height for your office chair. But after all your best efforts don't bring results, you'll need a quality chair. At Office Furniture Online we understand your needs and provide the best quality seats you can get out there. Contact us so we can advise you on the best office chair for your workplace.
If you found this article helpful, share it!
Share on facebook
Share on twitter
Share on linkedin
Share on pinterest
Share on reddit