Workspace Design Tips For Digital Startup Companies
Employers in the digital startup industry know that giving their workers custom office workstations, which foster collaboration, will benefit the company in the end. For digital startups, however, funding and time are limited resources, therefore must be used to their maximum potential. Original and creative ways to do less with more in an office space can benefit the workplace.
Tips From an Expert
Lauren Geremia is an interior office designer who has worked with U.S. technology startups such as Dropbox, Instagram and Hightail. She is part of a growing movement where employers want to create a work environment, which is an extension of an employee's compensation.
Her process begins with feeling out the company, understanding what it is trying to accomplish and determining what kind of floor plan would facilitate their imagination, as well as productivity. Designing the workspace revolves around her interpretation of the brand, which is often very raw and industrial. Geremia has seen a growing trend that has offices transitioning from that raw, minimalist design to one that is warmer and more innovative. The collaboration various soft LED and fluorescent lights is just one of the ways she sees this trend developing.
Startup Office Design from an Executive's Perspective
Patrick Reynolds, the chief strategy officer at Triton Digital, was responsible for transferring a team to a new office in Boston. His goal was to have developers, sales and marketing professionals all under one roof. However, before they could unpack their moving boxes, they were put on task to rethink the company's core operational objectives, as well as how to move forward as a brand.
Within three days, Reynolds and his team delivered a presentation without so much as an Internet connection. He had bought a WiFi hotspot and his team was able to run their PowerPoint presentation on their laptops. They developed an amazing presentation on minimal technology. According to Reynolds, the key to creating productive office spaces is to provide a blend of high tech gadgets and low tech options.
In his Boston office, he made use of an IdeaPaint wall, on which he and his team would write questions, draw and jot down notes, later revisiting and reworking them. He credits the work to Chip Saltsman, the designer of the Accelerated Solutions Environments office, who envisioned a workspace that threw out traditional meeting procedures and opted for wide spaces full of different media, such as books, writable walls/surfaces and even toys to facilitate discussion, interaction and the overall experience of community in group meetings.
Startup Office Design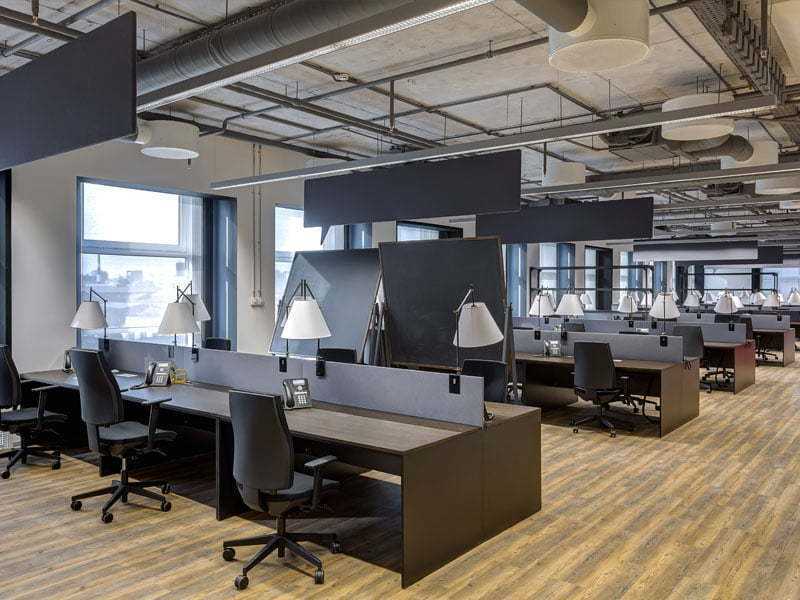 Want to create a comfortable, collaborative work environment? Office Furniture Warehouse has a number of pieces that will match the unique aesthetic of a startup office design. From open concept workstations and ergonomic chairs, to unique accessories and stylish filing solutions, we've got everything a new startup needs to get the ball rolling. Visit the Office Furniture Warehouse website to turn your vision into reality.