Office Furniture For Executives And CEOs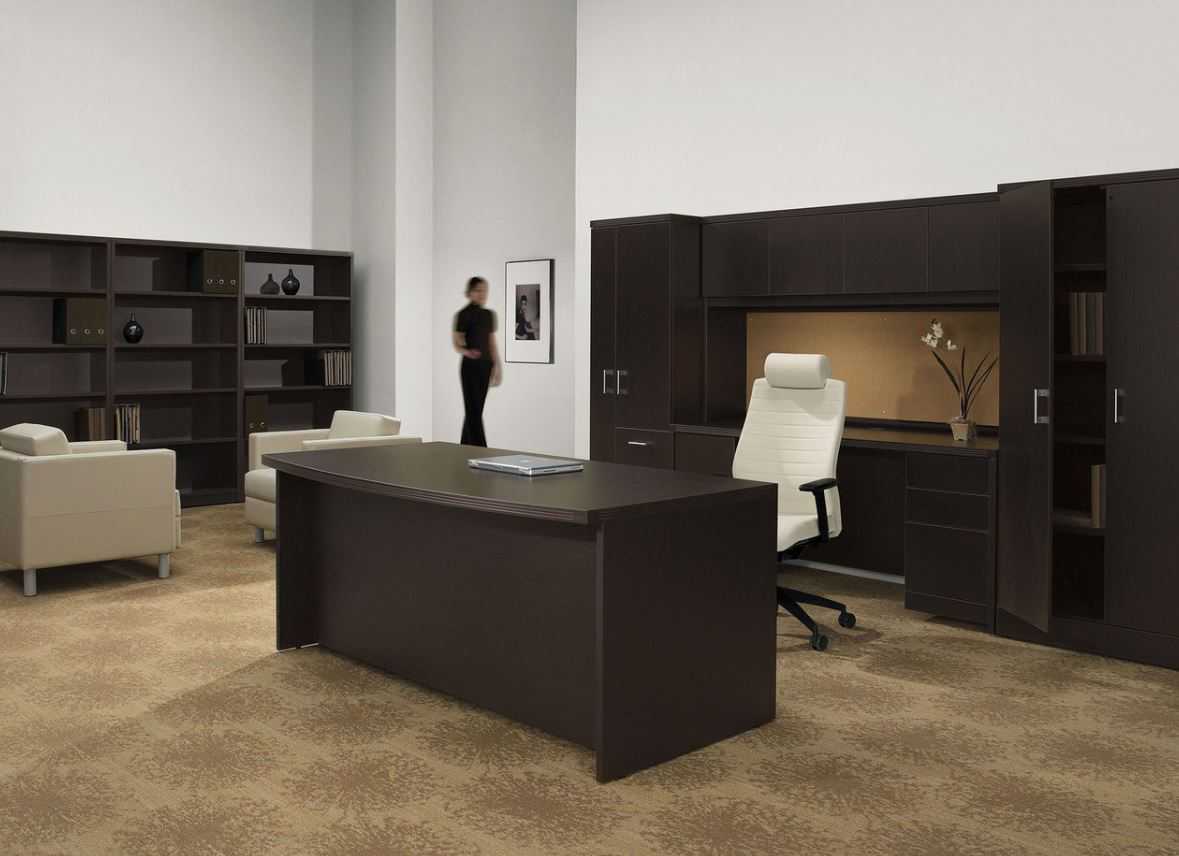 The right office furniture is about more than just function. CEO's require office furniture that represents their brand and makes an impression on both employees and potential customers. Corporate CEO's office furniture needs to be elegant and also comfortable.
At Office Furniture Warehouse we have been furnishing CEO's with office furniture for over 20 years. Properly selected desks and chairs in an executive's office can convey a sense of power, stability, or creativity.
Keep reading for tips on office furniture for Executives and CEOs.
Table of Contents
 Selecting An Executive office Chair
This is not only where a CEO will be spending much of his or her time, but it is also a singular piece of furniture that offers employees and clients insight into the life of an executive. CEOs can select comfortable and practical ergonomic chairs that reflect their tastes and leadership style. A mogul at a well-established company might prefer a strong, elevated seating option that conveys strength and a sense of authority.
An executive at a young, start-up tech company may want to project a different image. Sleek and modern ergonomic chairs are great choices for CEOs, and will impress a tech-savvy, contemporary client base.
Desks of CEOs
The right office workstation can affect productivity and motivation. Sturdy wooden desks are perfect for CEOs and executives. They are classic and communicate a seriousness that other desks may not, and the polished surfaces show clients that executives care about presentation, an integral element to successful business practices. In conjunction with the right design throughout the office, large wooden desks can impart a sense of history and tradition upon any client or employee.
Executives can select large desks to keep documents, books and other items in place without causing any clutter. Many workstations come with attached shelves for storing binders, files or anything else a CEO may require. These types of desks are highly functional, as they keep everything a CEO might need right at his or her fingertips.
Alternatively, an executive at a company with very little paperwork might opt for a minimalist design. Simplistic desks free of extra drawers will help keep clutter to a minimum. Glass and metal accents look sleek and clean, and contribute to a positive and modern work environment.
Ready For New Office Furniture?
The Best Office Furniture For Executives And CEOs
For more intimate meetings, it is important that executives have proper seating and tables available for clients that come directly into their office. Executives can design offices to utilize the natural light and space that they have and can create corners for small meetings.
Some may opt to place a small round table near a window surrounded by a few side chairs. With natural light pouring in, a few plants nearby and some artwork on the walls, CEOs can hold important or casual meetings without interruption.
Lamps can also help brighten up an office landscape. When fluorescent lights begin to seem harsh, CEOs can use standing lamps or desk lamps to softly illuminate their work. After all, executives will be spending large portions of their days at the office, and may often work well into the night. That's why it's important that these top employers feel comfortable in their office any time of day.
Want to create a comfortable, collaborative work environment? Visit the Office Furniture Warehouse website to complete your office landscape.