Tips For Arranging Office Furniture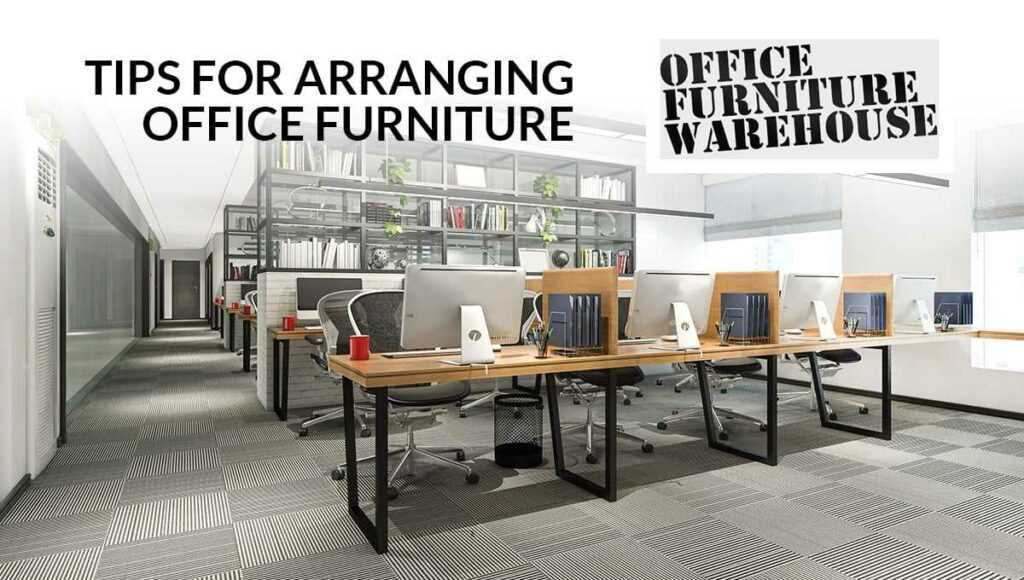 A thoughtfully laid-out office makes a significant difference in employee happiness. Studies consistently show the physical environment impacts employee behavior, productivity, and satisfaction. An essential aspect of creating a relaxed and efficient office is choosing the proper layout and office furniture.
If you wish to increase comfort levels and workflow in your office, this is a helpful guide for you. We'll guide you on how to layout an office space that works for your business, and we'll also help you choose furniture that will inspire employees to put their best foot forward.
Table of Contents
Plan A New Office Space Layout
Before rearranging or adding new office furniture, you need a plan. Think about your goals and what you wish to accomplish in your space. For example, do you want to create an environment that promotes collaboration, or do you need a space that helps employees focus on solitary tasks? After considering aspects like business goals and office size, you'll be ready to choose and arrange the furniture accordingly. Here are tips and factors to consider to help you plan a new layout.
Consider Your Budget
Your first step to maximizing your space and changing the layout of your office is to think about your budget. Figure out what you can afford to spend on office furniture and layout changes. Use this dollar figure to guide your decisions.
Consider Employees' Needs
Think about what your employees require to do their best work and feel comfortable. You might take a poll or speak with employees directly to determine what they want and need.
Whether you need some new furniture or help with designing your office, we got your back.

Contact Us Today!
Consider Technological Requirements
It might be easy to overlook technological needs when envisioning your dream office space, but it's a critical part of the job. Ensure you consider easy access to outlets, Wi-Fi routers, and phone jacks to ensure employees can access everything they need.
Office Furniture Layout Ideas
Perhaps the easiest and best way to choose an office layout is to ask employees for their input. Workers who can select where, how, and when are more satisfied with their jobs and perform better.
Collaborative Layout
Collaborative workspaces work well for fast-paced businesses that often hold impromptu meetings and need quick gathering places for brainstorming or communicating. A collaborative layout may be your best bet if you don't usually have time to schedule meetings or book conference rooms. Here are ways to create a collaborative arrangement:
Form clusters of desks by pushing individual desks together and forming small and large group tables.
Take away cubicle walls or dividers to open the space and encourage teamwork.
Add a variety of comfortable seating options to promote spontaneous interactions throughout the space.
Freethinking Layout
Suppose you own a startup or any business to encourage creativity and innovation. In that case, you need a flexible workspace that allows workers to move around, stand as they work, or kick back on a couch with a notepad when inspiration strikes. Here are some ideas:
Replace old desks with standing desks, or think of ways to turn existing furniture into standing desks.
Add couches or comfortable chairs to the workspace to encourage employees to work wherever they want.
Place surfaces around the office where employees can work on their laptops as they feel the need to.
Add whiteboards to the primary office area to promote idea flow.
Easy-to-Focus Layout
If your employees need to focus without interruption, they need quiet, private, and comfortable spaces. Here are ways to create a layout that aids concentration:
Split up group areas to create individual workstations with cubicles.
Include a conference table for employees who wish to get away from their desks and work quietly together.
Good Furniture Is A Click Away
Office Furniture Warehouse is known for its office design features and complementary furniture. Contact us today, and we will help you make the most of your space with the best furniture you will find in Florida.