The Office Relocation Tips You Need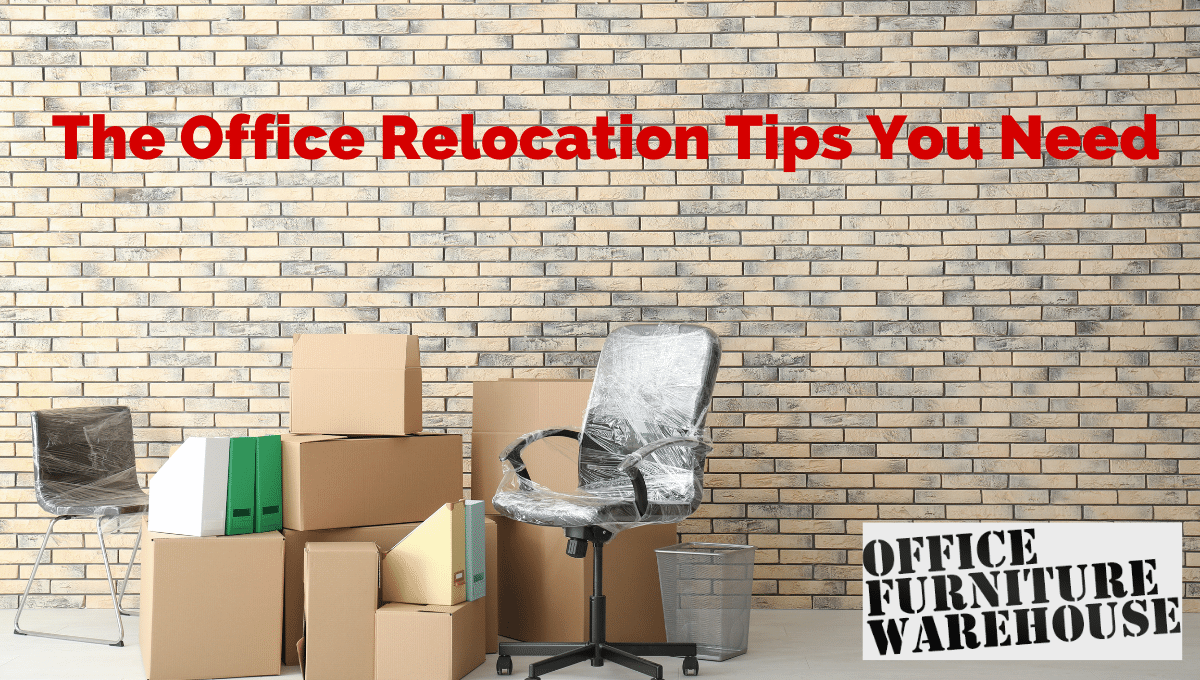 Moving to a new office space is just as involved a process as moving to a new home. And usually, there's not a whole lot of time to get it all done (you can't exactly shut down operations for a week to sort things out). From packing up the office chairs, desks, and endless amount of office supplies, and not to mention all of the employees that you'll need to organize and help get settled in once you relocate.
Whether your business is headed down the block or across town, a poorly managed office relocation can quickly spiral into a huge headache for your employees and clients alike.
If you're trying to navigate one, follow these tips to make the process goes as smoothly as possible.
Table of Contents
Plan Early For Relocation
Commercial relocations need detailed planning and preparation. You'll probably have to set aside at least a few months to efficiently plan your office relocation, and a couple of months to actually get everything set up and ready to go. 
You have to start the planning process early, divvying up who will be doing what, how they'll be doing it, and when it will be getting done. Additionally, have a specific budget assigned to the relocation process. It will come in handy when identifying costs for hiring movers and help avoid making uninformed decisions.
Save yourself time and money. Let us help you with your office relocation needs.

Contact Us
Appoint a move manager
Even if you're going to be dividing up the work, it's still important to have a designated move manager who can facilitate and follow up on each step to ensure that things are progressing. Usually, the best person for this is an administrative assistant, but you may also choose to appoint someone who has past experience with commercial relocations.
Communicate With Building Manager 
Unless your company owns the building you are moving out of or into, you will need to get a full breakdown of all building rules around relocating. It may be that you are only allowed to move during non-business hours or that you must put in a special request to use the service elevator. Get these rules from building management as early as you can, since it will dictate the logistics of moving day.
In addition to this, you'll also want to have a plan in place for where things will go when you arrive at your new office space. Use a blueprint to figure out office and common space layouts and figure out any new needs you might have. 
Backup Your Data
You never know what could happen to your files and hardware during the relocation process. You could end up losing important documents to damaged servers or hard drives. Therefore, it is important to back up your data and protect it from loss and breach when moving.
For instance, you can use a digital visitor management system to safeguard your visitor and staff data. The best part is that you can move with it seamlessly as it is cloud-based. This way you demonstrate compliance with General Data Protection Regulation (GDPR) since you won't lose data about who visited your business in the past.
Keep Your Employees In The Loop
Communicating with your employees is one of the important office relocation tips you need to consider. Be sure to keep your staff up-to-date with moving plans and time schedules. Notify them of important changes and procedures at the new business premise including:
The new address or any revised phone and fax numbers
New building rules
Packing arrangement at the new location among others
You can encourage them to create a moving checklist to ensure that all essential areas are covered, and nothing gets missed. While change can be unsettling for employees, communicating with them can boost their morale.
Order New Marketing Materials
It's better to start updating documents with your new address earlier rather than later. ​​Be sure to change your address, both physical and digital, ahead of time. List any imminent changes on your website so that when people search your business online, they'll be aware of any address changes that could affect their visit. 
Make sure to update your clients as well, especially if they regularly ship stuff to you. It's much better to have all of your updated documents on hand before your move than to risk going days or weeks without them in your new space.
Deep clean your office
Don't move with items you don't need. Remove old files, shred unnecessary papers, dispose of old furniture and sell or donate equipment that won't be needed anymore. However, be sure to consult with your accountants since donated items can be used as a write-off.
Conclusion
Hiring a moving company is essential to facilitate a smooth office relocation. Our moving company has the knowledge, expertise, and resources needed to make your moving process seamless. Contact us today for a free consultation and quotation on the best moving plan for your company.